Immigrate to Canada as a
Permanent Resident
Contact us for free consultation and 
know more about how we can help you
throughout the process.
Contact us and tell us about your academic experience and your plan for further education in Canada
We can help you become
a permanent resident in Canada.
Express Entry was designed to be fast: the vast majority of all applications submitted through Express Entry are processed in less than six months! There is no faster pathway to become a permanent resident in Canada. Note that during the COVID-19 pandemic, processing times have been delayed.
What is an Express Entry Program?
Express Entry Program is the popular immigration system that offers Canadian Permanent residency. It allows the candidate to submit the profile and get considered as a skilled immigrant. Express Entry was introduced in 2015, with the goal of improving Canada's ability to select immigrants who have a strong ability to integrate into the Canadian workforce.

Express Entry is a competitive system, ranking all interested candidates based on their personal profiles and only inviting certain candidates to submit applications. Eligible Candidates are ranked according to the comprehensive Ranking System which is based on the candidate's age, education, work experience, language skills, and other factors too.

Express Entry is Canada's main system for managing immigration applications for skilled workers. Express Entry is not an immigration program, but rather is the system used to process applications for three distinct immigration programs in Canada, each targeting a different type of skilled worker.
There are three programs aligned with the Express Entry system. Each program is designed for a different type of worker:

Federal Skilled Workers Program
Federal Skilled Trades Program
Federal Skilled Worker
This is the most popular Express Entry-aligned program, receiving more than half of all invitations. Watch our 3-minute video explaining FSW. To qualify, you need:
Work experience: Minimum of 12 months of full-time, skilled work experience. 

Language: Score Canadian Language Benchmark Level (CLB) 7 on an approved language test.

Education: Minimum of Canadian high school education, or foreign equivalent. 

FSW Points Grid: Must score a minimum of 67 points on the FSW points grid.
Canadian Experience Class
Federal Skilled Trades
Eligibility for Express Entry
Following are the general eligibility criteria to apply to Express Entry as a skilled worker:

 Have at least 3 years of skilled work experience in a skilled occupation.

Must qualify for an approved language test with a minimum Canadian Language Benchmark (CLB) seven in either English or French.

Must have finished post-secondary education assessed under Canadian standards with an Education Credential Assessment.

Candidates must be under 30 years.

Other factors that can boost your CSR score includes:

Higher language proficiency in English and/or in French.

A Master's degree or Ph.D. education

Canadian work or educational experience

Siblings currently residing in Canada

Employment offer from a Canadian Company

 Nomination from Provincial Nominee Program
Documents you need for Express Entry
The required documents can be confusing, and getting the right documents the first time can save you a lot of hassle. Read this carefully, so you can keep your process as seamless as possible.
There are three main documents you need to create your Express Entry profile:
Identification Documents
You need a valid passport in order to create your Express Entry profile. In the creation stage, you will be prompted to input details directly from your passport.
If your passport is expiring in the near future, you can still create your Express Entry profile and then apply for your new passport. But, once you receive your new passport, be sure to go into your Express Entry account and update your passport information.
Also, be aware that if you are invited to apply for Canadian permanent residence, you will be asked to submit scanned copies of passports for yourself and any accompanying family members.
Education Documents
English Language Test Results
Other Documents
Express Entry profile is valid only for a year. After receiving an invitation to apply (ITA), within 6 months their PR applications will be processed. If a candidate does not receive an ITA within one year of creating a profile, can resubmit their profile if they are still eligible.

Express entry profile submission is free of charge. But, candidates could possibly incur some costs before submitting an Express Entry profile. For example Language exams, Education credential Assessment, Document translation to French or English, Hiring an immigration profile.

After receiving ITA, candidates might have to incur some government fees and other costs such as medical examination, police background check, biometric fees, and fees to process PR applications which is $1325 for principal applicant, $1325 for spouse and $225 for dependent children.

 
Step-by-Step Express Entry Application Guide
Journey2Canada can help to guide you through the process. From creating your profile to advising and guiding you in gathering documents to make your application successful.  we'll be there every step of the way. With our help, you can transition into thee Canadian lifestyle smoothly.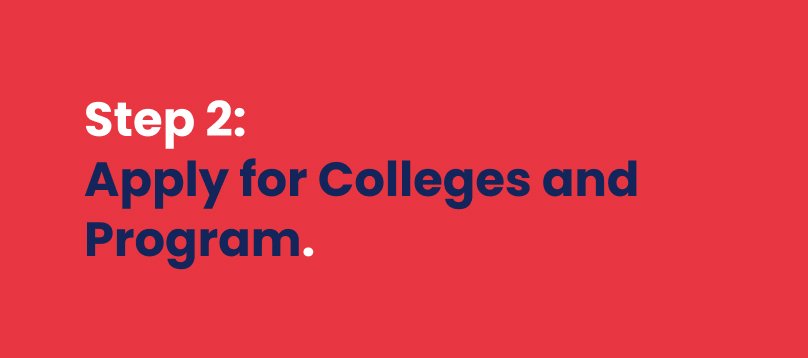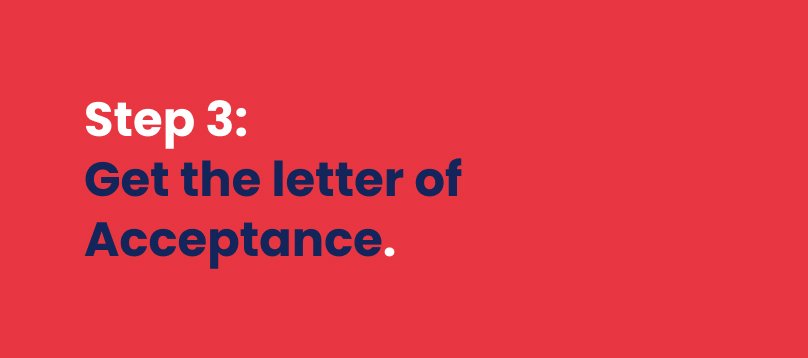 Step 1 – Get your documents
In order to create your Express Entry profile, you need to gather a few documents. Generally, Express Entry candidates will require the following documents:
Identification Documents
English Language Test
Education Credential Assessment
Step 2 – Create your Express Entry profile
With your documents ready, you can now create your Express Entry profile. You can do this using the online portal for Immigration, Refugees and Citizenship Canada (IRCC). Once your profile is submitted and it is determined that you are eligible, you will enter the Express Entry pool of candidates. Within 24 hours of submitting your profile, you will be assigned your score in the Comprehensive Ranking System (CRS).
Step 3 – Improve your CRS score until you receive an invitation
Approximately every two weeks, IRCC issues a round of invitations to those in the Express Entry pool with the highest CRS scores. Sometimes draws will also be restricted to certain programs — like only inviting those from the Canadian Experience Class (CEC). If you have a high CRS score to begin with, you may receive an invitation quickly. However, if your CRS score is below the competitive threshold for receiving an invitation, you can take action to improve your score.
Step 4 – Submit your application for permanent residence
Once you receive your ITA, you have 60 days to submit your application for permanent residence. This application includes extensive personal information, plus documentation to support the information in your profile.
IRCC will request documents that are specific to your situation, so every person's requirements are different. But, you can expect to submit work reference letters, medical exam results, police background checks, and more.
How we can help you achieve your dreams of studying in Canada?
From selecting the right college and program to finding the best rates fro your flight. The journey 2 Canada team will be right by your side.

Authorized and Regulated Consultant
You will be assigned an RCIC (Regulated Canadian Immigration Consultant).

Job Hunt & Career Guidance
We have partnered with employers in Canada. We will help you figure out your job situation before you move to Canada.

Stress-free, easy & fast process
Our team will dedicatedly work hard to make your journey to Canada easy, fast & stress-free.

Travel, Living & Finance assistance
We will prepare all the necessary travel documents you will need and we will also help in finding a place for you to live during your stay in Canada.

You will get 24/7 access to the consultant's private line throughout your entire journey from the day you decide to the day you arrive.

University & College Applications
Our team of experts will suggest and provide you with the right tools you will need to make your college applications successful.
Are you ready to start your Journey to Canada?
We will work with you and for you in planning, informing, advising and taking the right steps to make things easy and your dreams come true.

Get free one-on-one consultation call with an RCIC
We offer a free 15-minute consultation with a registered immigration consultant where we answer common and general questions about how we can help you in your journey to Canada.

The Fastest growing PR Program is: Provincial Nominee Program
With growing popularity, nearly 250,000 people are expected to get Canadian Permanent residence via Provincial Nominee Programs in the upcoming years. 

You can sponsor a family member to come and live with you in Canada
Moving abroad and staying away from your family is not so easy. Canada aims to invite almost 80,000 new immigrants via its spousal, partner, and children category.